We provide dynamic aircraft traffic surveys based on your UK location or plot for a period of time of your choosing. Prices start from £25.00 (inc VAT) for a 30 day survey.
Included in the package is our unique Disruption Index and also access to articles that help explain the cause and patterns of aircraft disruptions that occur in the UK.
How to kick-start an aircraft traffic survey today.
Select a survey by email or phone.
We then electronically configure the survey and email you with your individual Survey identifier.
Within 30 minutes of your selected start date the survey details are published on this Web Site. E.g. example survey details.
Who uses our service?
Home buyers wanting to understand possible Aircraft disruptions at specific locations e.g. by postcode, street, or even plot.

Builders and Developers when calculating the impact of the Aircraft "factor" on real estate plot values.

Home sellers wanting to demonstrate to potential buyers their plot is not subject to excessive Aircraft noise or visual aircraft intrusion.

Local environmentalists and communities concerned about the growth of aircraft usage patterns e.g. flight holding stacks, arrivals and departures, in their area.
This Web site also integrates with radarbox.com which is a online application that graphically shows the actual route taken by individual aircraft. Finally, enjoy the dynamic and interactions wherever you see the Icon: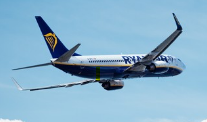 .
Live surveys
The following list of areas are currently being surveyed and refreshed every 30 minutes. Click on the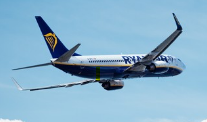 below to see the survey details. Note, these are for illustration only but is using real flight data.
Last survey performed at
Status
Last survey performed at
Status
Survey Identifier
Survey Identifier