This site is designed for individuals who are "sensitive" to aircraft operating in their local community. Our unique aircraft Assessment scorecard details occurrences and assesses the impact of aircraft activity and pass-bys for all UK postcode. Both commercial and private aircraft are considered and with your support our analysis and projection capabilities are endless.
Explore what's happening in your area by selecting the
relevant map pin*.
Latest aircraft postcode assessments….
*Only shows surveyed postcodes. Pins can be filtered. The pin colour represents the Assessment result: Green (none; minimal), Yellow (occasional), Amber (frequent, very frequent), Red (high, very high, extremely high)
Additionally you may search our free assessment checker by; UK postcode, town, county. (*new assessments are sponsored or updated daily)
Our Assessment Index uses "research quality" 2019 flight event data as the 2020 flight events are not representative due to COVID-19.
The Assessment processes billions of data points and is a fusion of multi-million £s of IT investment overlaid by real life experiences. By request we can also supply the detailed evidence.
Our Assessment is designed to highlight locations for buyers, sellers, renters, holidaymakers, property investors and planners that are sensitive to the impact of aircraft. You can also contribute by sponsoring a £10 Assessment.
We also include articles that describe some of the causes and patterns that can result in aircraft pass-bys such as; flight paths, flight corridors, flight routes and flight holding stacks.
Getting started.
Email us at: comms@aircrafttrafficsurvey.com or by call: 07940 700031 with your preferred survey choice and also your UK postcode. See menu option "Request a Survey" to see the full range of offered surveys.
We then electronically configure the survey with your preferences and Email back your unique and anonymous Survey Identifier. No personal data is saved on this Web site.
Within 30 minutes of your survey completing your survey details will be published on this Web Site using your unique Survey Identifier.
Who uses our service?
Home buyers wanting to

know

about possible Aircraft pass-by at a specific location e.g. by postcode, street, or plot.

Home sellers wanting to demonstrate to potential buyers their plot is

not

subject to excessive aircraft pass-by.

Local environmentalists and communities concerned about the growth of aircraft usage patterns e.g. flight holding stacks, arrivals and departures, in their area.

Builders and Developers when calculating the impact of the Aircraft "factor" on real estate plot values.
Finally, enjoy the dynamic and interactions wherever you see the Icon: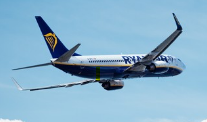 .